Film Description
Keeper of the Fire is a half hour documentary nearing completion, exploring the life and work of acclaimed activist poet, Alejandro Murguia, a writer passionately involved with the socio-political struggles of his times. A lifelong fighter for social justice, Murguia has championed cultural and educational programs nationally and internationally and campaigned against rampant gentrification all the while winning two American Book Awards and serving as the first Latino Poet Laureate of San Francisco.
The film documents Murguia's many contributions to literature as a writer and publisher. Murguia's journey takes him to the halls of San Francisco State University, where he teaches in the nation's first Ethnic Studies Program; to City Hall, where he celebrates his term as San Francisco's first Latino Poet Laureate; and to Nicaragua where he reminisces with the renowned Sandinista poet, Ernesto Cardenal, at an international poetry festival.
Murguia's talents flowered in the City's Mission District, a seedbed of Latino culture. His contributions include co-founding the Mission Cultural Center; founding Tin Tan Magazine, the international periodical that he edited and published; and rallying his community to fight for affordable housing and cultural survival in the face of rampant evictions and gentrification.
Murguia carries forward the tradition of politically engaged Spanish-speaking writers, including Federico Garcia Lorca, Pablo Neruda, and Ernesto Cardenal. For over forty years, Murguia has been an advocate for social justice, whether by organizing for civil rights in Los Angeles schools, opposing dictatorship in Nicaragua, or publicizing and protesting police brutality in San Francisco. Murguia's poetry and recollections reveal the inspiration that 19th and 20th-century Spanish and Latin American literature have offered him and other contemporary writers. In turn, Murguia inspires people of all ethnicities to speak truth through poetry and to fight for social justice.
Filmmakers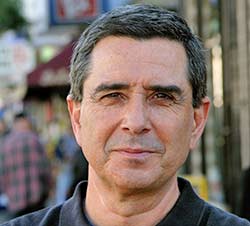 Writer/Producer Raymond Telles' thirty-five year career in film and television includes the production of numerous documentaries and segments for PBS, ABC, NBC, National Geographic, Discovery and Univision. Among the documentaries Telles has produced and directed are:Pedro E. Guerrero: A Photographer's Journey (American Masters), The Storm that Swept Mexico, The Fight in the Fields: Cesar Chavez and the Farmworkers' Struggle, Children of the Night (Frontline) and The Peril and The Promise– episode 6 of the PBS series Latino Americans. Among the honors these programs have received are the Columbia DuPont, Peabody, Emmy and Alma awards. Telles is an Associate Adjunct Professor in the Department of Comparative Ethnic Studies, University of California, Berkeley.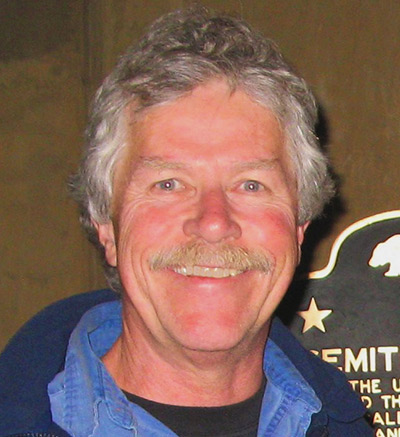 Producer/Director David L. Brown has produced, written and directed over 80 productions and 14 broadcast documentaries, mostly on issues of social justice and healthy aging.  His documentaries have received over 85 international awards including three Emmy Awards and have been broadcast on PBS and in sixteen other countries. His recent work includes: The Bridge So Far: A Suspense Story, a comedic 56-minute documentary on the troubled history of the new east span of the S.F.-Oakland Bay Bridge (Emmys for Best Documentary and Best Graphics and Animation in a Program) that aired on national PBS; and Of Wind and Waves: The Life of Woody Brown; an hour-long profile of legendary 94-year-old surfer, Woody Brown (Emmy nomination for Best Documentary) that aired on national PBS; and Surfing for Life, an hour-long documentary on older surfers as models of healthy aging that aired on PBS and was profiled in the New York Times Magazine and on NPR.
Producer/Director Louis F. Dematteis came to filmmaking by way of an award-winning career as a photojournalist and documentary photographer. As a still photographer he has covered issues of social, political and environmental importance around the globe for over 30 years. His documentary, Crimebuster: A Son's Search for His Father, which he produced and directed, has been broadcast on public television nationwide. His last film, The Other Barrio, about gentrification in San Francisco's Mission District, is based on Alejandro Murguia's short story of the same name. Over the years, Dematteis chronicled many of the anti-Somoza demonstrations in San Francisco as well as the Sandinista Revolution and Contra War in Nicaragua, along with other key subjects and events in the documentary.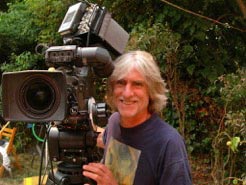 Director of Photography Vicente Franco was a 2003 Oscar nominee for Best Documentary and Emmy nominee for Outstanding Achievement in Cinematography for Daughter from Danang, winner of the Sundance Film Festival 2002 Grand Jury Prize. He won the Silver Apple/Latin American Studies Association for Cuba Va: the Challenge of the Next Generation. In addition to directing, he is an accomplished cinematographer of documentaries, drama, news and public affairs who won a Peabody for coverage of the 1985 Mexico City earthquake. His credits include the Academy Award-nominated films Freedom on My Mind (2004) and The Most Dangerous Man in America (2010) and Summer of Love, for the PBS/American Experience series, about the SF Haight Ashbury counterculture community in 1967.